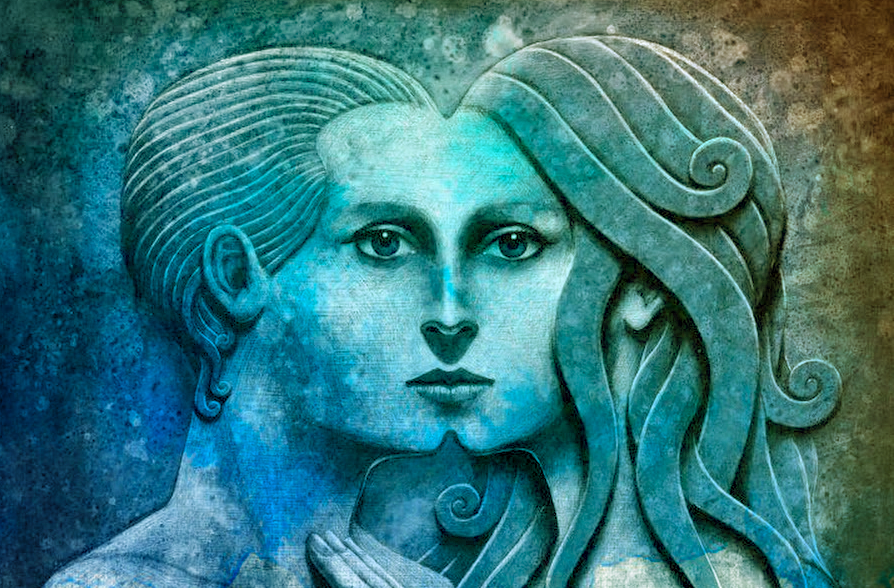 7 ARCHETYPES OF THE DIVINE FEMININE LIGHT - by Visionary, Kat Von Greye
In the realm of archetypal psychology, we see repeating behaviour patterns that transcend historical time, geographic location, and the individual. Archetypes exist in our collective unconsciousness, and our expression of these behaviour patterns indicate which ones are strong or weak in us.

When we immerse ourselves in the mythologies of Goddesses from cultures around the world, they act as portals for us to explore these archetypal patterns. In them, we see divine beings who embody leadership qualities in a empowered feminine way.

The qualities of feminine leadership are very different from the masculine. No better or worse, since both have their strengths and shadow aspects. To be clear, when we speak of feminine we don't just mean women, and when we speak of masculine we don't just mean men. As spiritual beings we energetically operate beyond the limiting gender binary and can express both no matter our biological sex.
It is our pleasure to share with you the 7 Goddess Gifts of Feminine Leadership.
✰ MAIDEN - The Innocent One
✰ MOTHER - The Nurturing One
✰ WILD WOMAN - The Courageous One
✰ LOVER / HEALER - The Compassionate One
✰ CREATRIX - The Master Manifestor
✰ CRONE - The Wise One
✰ PRIESTESS - The Transformative One
۞ ۞ ۞ ۞ ۞
For your convenience, all video lectures are also available in PDF. For more online resources, please visit www.BORN2FLYacademy.com
FIND US ON FACEBOOK | INSTAGRAM | MEETUP | LINKEDIN | YOUTUBE | REIKI